Single travel is on the rise - experts reveal the best destinations for single vacations
February 5, 2021
Single holidays are increasingly popular with both young and old who want to travel without family and or friends. For those who haven't done it before, a vacation without someone else can be a daunting prospect. But this does not have to be the case, but one must make sure that they are prepared and that they have chosen the best destination. Best places to go and all tips are shared on the web. But you also have specialized single travel providers who can help you find the best destination based on facts and experience the holiday you have in mind. A well-known provider is Estivant. But Kras also offers special single trips.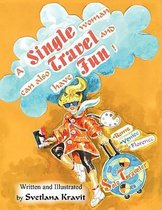 Why single travel is becoming more popular
According to the Bureau of Statistics, 35.6 percent of the adult population is "single and never married or entered into a civil partnership" and 39 percent "do not live as a couple."
Where you used to stand out as a single or you had to justify, that is no longer the case in today's society. It is more than normal and accepted when you do not go on vacation with friends, family or partner, but go out alone. This acceptance, in combination with the growing population, has contributed to the single-travel matelaas becoming popular.
Singles are also looking for adventure, sharing experiences and like-minded travel companions.
Single friendly destinations
There are, of course, some destinations that are more suited to individual travelers than others; Australia, USA, Europe - all are fairly safe for solo travelers. That said, traveling with a group of like-minded people, such as those who are backpacking, reduces the need to make decisions based on this, as you can also visit riskier areas as a group. However, it is advisable to arrange your trip through a recognized holiday site, so that you are assured of local guides and do not end up in dangerous areas.
Advantages of a single trip and tips
How to get the best out of your solo vacation as a single? With a little bit of preparation and these handy tips you can prevent a few and experience an unforgettable holiday.
1. Blend in and act local
One of the advantages of traveling solo as a single is that you are less noticeable than in a group. You can more easily make yourself invisible in your surroundings and thus explore the world completely incognito. If you don't look like a tourist, but like a local, you are more likely not to be hassled by pushy souvenir sellers or tour operators. You will probably also find it easier to talk to locals who can deliver you all kinds of nice addresses. Who knows, you might even make friends for life like that? So dump your Hard Rock Café or Disney shirt, store that map and blend in! By the way, exploring without a map is highly recommended. Not only do you look less like a tourist, you might discover some nice places that you would otherwise never walk past. And if you stray for a moment and go wrong, isn't that bad at all, is it? There was plenty of time and no one nagging you.
2. Don't be too hard on yourself
Don't let the clock become a tyrant. Get up early or stay in bed for a longer time? Everything is possible, because you decide. The many impressions you have to process can make single travel quite tiring. When you feel that your attention is starting to wane and your body is getting tired, then it's time to rest! Many solo travelers want to visit as many places as possible and meet people. Nice, but do you also provide some me-time? That can also do very well. Why not relax in a nice bar? Who knows, you might run into expats or other solo travelers there. Maybe you can even have a chat in Dutch. That too can be very relaxing. Would you like to take a long bath, relax in the wellness center of the hotel or just watch TV in your hotel room for an evening? No reason to feel guilty about that! Traveling as a single creates a lot of possibilities. Take a longer stroll in a beautiful park or make a detour for a special museum. Make time for a casual chat with a local. Everything is possible! Delicious right?
3. Find the best single hotel room for the right price
Single travel often means that you can pay extra for your hotel room. Single rooms are usually more expensive than standard double rooms and that surcharge often takes a serious bite out of your vacation budget. So check in advance whether and which surcharge applies to singles and dare to compare. Too expensive? No room? There is always a sleeve to match! In the mid-season, for example, the occupancy rate in hotels is lower, which makes it easier to negotiate the price. Last minute booking is also often interesting.
Don't feel like or no time to call around and negotiate with crafty hotels? Booking a singles trip through a travel agency that offers organized single trips is also an option. You know in advance what to expect and how much your trip will cost.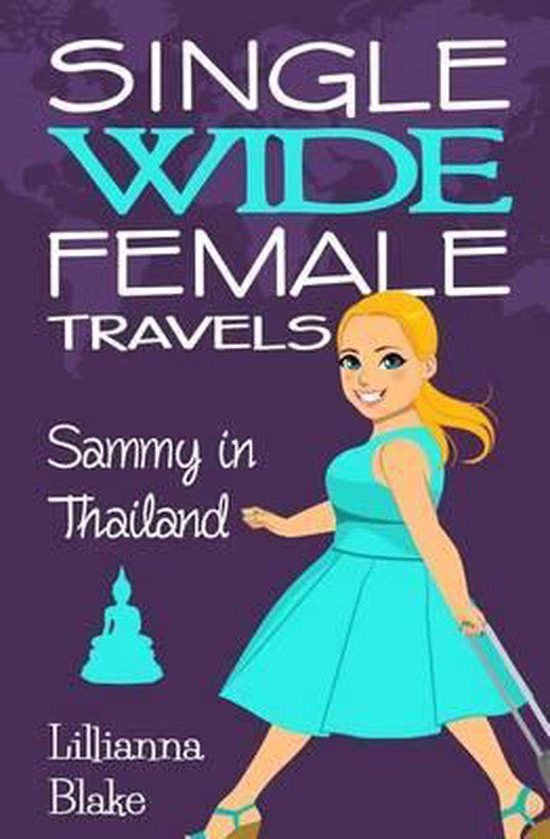 4. No stress, no worries
Avoid unnecessary holiday stress by looking up a few practical things in advance before you leave. Especially when traveling solo as a single, good preparation pays off once you are on site. How much does a taxi ride from the airport to the hotel cost and how long is the drive? If it turns out to be more on arrival, it is better to take another taxi. What is the current official exchange rate and how much does a meal cost on average? They are little facts that can save you a lot of money and frustration.
5. Travel cheaply
When you travel alone you are very flexible and it pays off. You can constantly adjust your travel program and take advantage of every advantage you come across. Museums that give free admission on certain days, free concerts and festivals, discounts that only apply on certain days and times. You can all benefit from it, because you go where you want, when you want. Or leave the taxi and take public transport. That is much more adventurous, more affordable and you discover the area in a completely different way. Or get your leg muscles moving: go on foot or rent a cheap (city) bike. You can stop whenever and wherever you want, so why not? When you travel alone, no one can force you to spend a lot of money on things you don't need or attractions you don't want to visit. You are in charge of your own budget. That is also a useful advantage of single travel.
6. Alone at the table? To do!
Many solo travelers do not like to dine alone and therefore opt too quickly for a quick bite or room service. Now going to a restaurant alone is actually very interesting. The staff will probably have a chat with you or maybe another single traveler will spontaneously ask if he / she can join. Choosing a long table to sit at is also very useful! In this way you get to know new people and they will undoubtedly have some golden tips for you. Always bring something to read when dining out alone. If no one approaches you, you always have a plan B. Don't hesitate to put your book on the table. The right title or cover may turn out to be a conversation starter for that one person who is sitting alone at the table and would like to meet you!
7. Dare and do!
It may sound contradictory, but single travel is often the remedy for loneliness. You have all the time and freedom to make new friends and when traveling, it is often easier to find the strength to step out of your comfort zone and still approach that one person. Something that you might not do so quickly in your familiar home environment
Book that single trip
It's time to be open-minded, try new things, and connect with people you don't normally get along with or would visit because you don't know them. Because when you are surrounded by the same colleagues, friends or family every day, it can be easy to be influenced by their opinion of what is 'normal'. And this may very well be the tiresome old story that being alone, or being on vacation alone, isn't ideal and is crazy. However, this is nonsense and, provided you are open to a challenging and new type of holiday, you will be able to experience for yourself what a single trip with like-minded people has to offer.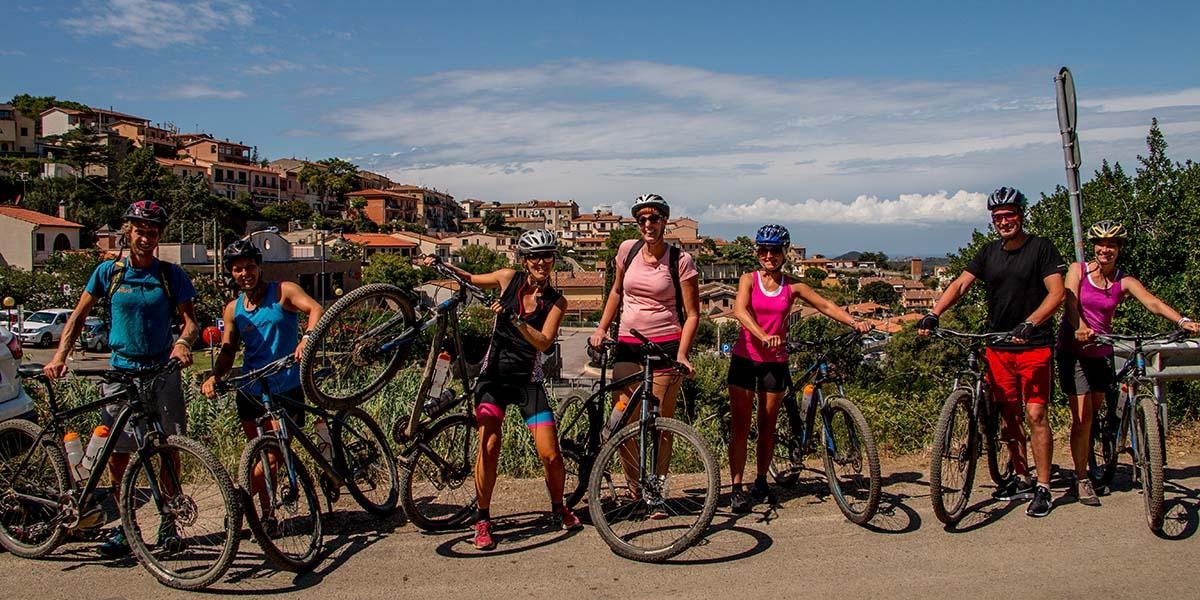 Be brave, be open-minded, and start small when you need to on your trip, so just sit next to someone and start a conversation. You don't have to join the group, but if you have booked anyway and have embarked on the adventure, go for the maximum!