Internet dating for expats, how does it work?
February 17, 2021
Are you as an Expat looking for a good dating site in the Netherlands, such as Parship or Relatieplanet, but do you find it difficult to make a choice? Then you will find useful information here to help you find the best suitable online dating website!
Finding love as an expat can be challenging, but that's where an online dating site can help.
If you have moved to the Netherlands and are looking to date, there are several ways to meet single expats and potentially find your soul mate.
If you have recently moved to the Netherlands, you might naturally want to meet new people and potential romantic partners. And if you want to broaden your romantic horizons beyond the Dutch dating scene and explore the international dating pool, there are several ways to meet single expats.
Online dating is ideal for looking beyond your nose. If you see a profile of someone you like, don't wait, but send a message right away. The chances of you making contact and a date are many times greater.
The popularity of dating apps and websites has changed the global dating game; creating a wider opportunity to meet new people, wherever you are in the world. And thankfully, the Netherlands is no exception. Just like in other European countries, online dating is becoming the norm.
In fact, according to a survey by Statista, 60% of singles in the Netherlands are using Tinder to find a relationship; making it the most popular dating app in the country. Other popular apps include Badoo and Happn; the location-based app that allows users to chat if both parties match. Dating apps and websites are particularly popular in Amsterdam, Rotterdam, and The Hague, where the majority of expats live. Therefore, if you live in one of these cities, you might have more success finding a partner.
They say the thing you desperately search for is right in front of your eyes sometimes. But it's also true that other times, you need to go to the end of the world, literally, to find it. When what you find is love, exciting and sweet, you also need to discover a way to keep it.
Real love can be the most powerful of all things; it can move mountains, and it can move people. If you are one of the single expats in The Netherlands, adjusting to a completely new environment, life and routine, from housing to shopping and going out, love may very well be the next big thing in the cards for you.
Finding love abroad means you now have to try hard to make the relationship work, regardless of the cultural barriers between the two of you. For people not residing in the western part of the world or for those who are but whose love interest doesn't speak a common language, dating internationally means learning the local language. Because if you're in it for the long haul, this will greatly improve all interactions you have with locals and is a wonderful way to show you care for your partner. After all, speaking clearly to each other and having in-depth and open conversations is a big part of any successful relationship, wherever you are in the world.
Even when language is not an obvious barrier, being aware of the cultural particularities, such as who makes the first move or how soon you can meet after chatting online, is essential. It can help you avoid embarrassing situations or, should they arise after all, ensure you that you shouldn't take them personally.
Online dating has become hugely popular in recent years. It's very common to meet someone over the internet. Online dating, like the Internet itself, has become part of society.
10 reasons why you should be dating online as a single
Here are 10 reasons why online dating has become as popular as it is today.
1. Numbers
The dating sites on the Internet are filled with large numbers of profiles of singles. It sometimes even seems that there is an endless growth of new singles. Because of the large numbers of singles that are looking, the chances of encountering the one are more likely to be.
2. Convenience
You can start online dating whenever and wherever you want. You can do it from the tablet or laptop but also from your smartphone. You can do it from home but also from work, as long as you have internet.
3. More contacts at once
During online dating, you can have multiple contacts at once without anyone not knowing. You can speak to several people so you can save time. The nicest people remain and hopefully only one.
4. View photos
Before you've seen the other person, you've been able to see the other person's photos. You know about what the person looks like this way.
5. The first contact is easy
The first contact is difficult for many people. During online dating this is much easier. Online dating has the great advantage that walking a blue is not a big deal. You can then move directly on to the next single in which you are interested.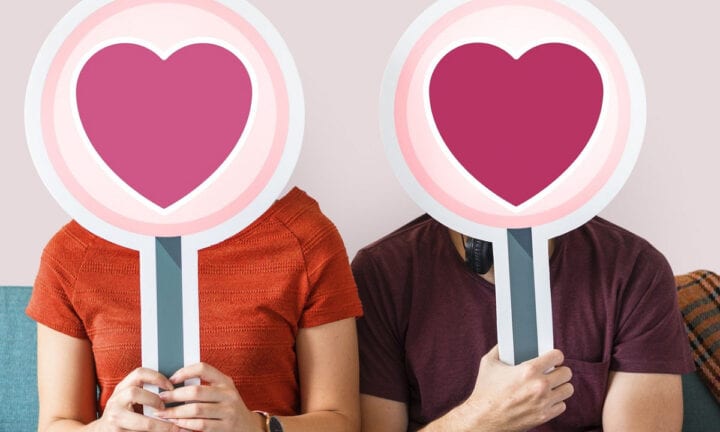 6. Speed
Online dating is a quick way to make contact. You don't have to go anywhere physically and you can even do it from your smartphone these days. This makes contact quick and easy.
7. Cheap
Online dating doesn't cost much money. If you compare it to other ways to connect with singles, online dating is not expensive.
8. Privacy
You can start dating online without anyone noticing. If you don't want other people to know, you can use certain dating sites where you can't openly find a profile.
9. Single or not?
You don't have to bet on whether someone is single or not. Most of the people on online dating sites are single.
10. Chat
Most online dating sites allow you to chat with other singles. This is even faster than sending messages by default.
What are the best datingsites in Holland?
Below you will find the Top 5 best websites for online dating especially for Expats in the Netherlands.
1. SmartSingles - SmartSingles.nl is specifically for the HBO, HBO + and WO target groups. Academics and HBO students who are at the same level in terms of lifestyle and way of thinking can look for a first appointment or date on SmartSingles.nl. In addition to the level of education, Smartsingles.nl offers various possibilities to further filter on external characteristics and interest.
2. NewHoney - Single, in a relationship, or just curious? Go on a real and discreet adventure with like-minded people. Whether you're single or in a relationship, sometimes you get caught up in the grind of everyday life. Instead of intimacy and passion, you stay trapped in a rut. There are no more moments that make you feel alive, that make you feel butterflies: a sneaky look, a light touch, a smile… What if you can relive these moments full of passion, whenever you want? Are you ready for something sweet and new, but discreet and without obligations? Experience that desire one more time: let yourself be decorated or decorate the other. Whatever your reasons or relationship status - married, together, single or polyamorous - allow yourself an exciting adventure and escape the daily grind. Find now on New Honey what you miss in your love life: flirt with new people, discover new desires together, or dive into a discreet affair ... Anything is possible, so leave out the boring. Discover new passions on New Honey!
3. NextLove - Europe's Leading Divorced and Single Parents Dating. NextLove is Europe's leading Social Network for divorced and single parents that are looking to find new friends and their Next Love
4. E-matching - Dating the higher educated, e-Matching.nl, do you dare... Register for free on the dating site where tens of thousands of graduates and academics are looking for a serious relationship.
5. CitiesDating - CitiesDating.nl offers a simple and safe way to search for new contacts in a familiar environment. After registering for free, people can quietly look for a nice and suitable candidate who meets his or her search profile. By emailing or chatting with other participants first, contact can be built up at your own pace. By sending messages via CitiesDating.nl, the visitor remains anonymous as long as he or she wishes: they are in control and decide for themselves when they are ready for a possible appointment in "real life".
Related Posts
And then suddenly you are a member of a dating site and then you see a nice person ... what to do? G ...