What are the best bicycle stores for expats?
Best 10 bicycle stores
March 29, 2023
An online bicycle store is a website that allows customers to purchase bicycles, components, and accessories online. These shops typically offer a wide variety of products, including road bikes, mountain bikes, hybrid bikes, and electric bikes, as well as a range of components and accessories such as helmets, locks, lights, and clothing.
Many online bicycle shops offer detailed product descriptions and specifications, as well as customer reviews to help customers make informed purchasing decisions. Some online shops also offer customization options, allowing customers to personalize their bikes with different components and accessories.
Online bicycle stores often offer competitive prices, as they do not have the same overhead costs as brick-and-mortar stores. They may also offer free shipping on orders over a certain amount, and some shops offer assembly services for an additional fee.
When shopping for a bike online, it is important to choose a reputable retailer with a secure website and a clear return policy. It is also important to pay attention to sizing information and to consult the size chart provided by the retailer to ensure that you get the correct size of bike for your body.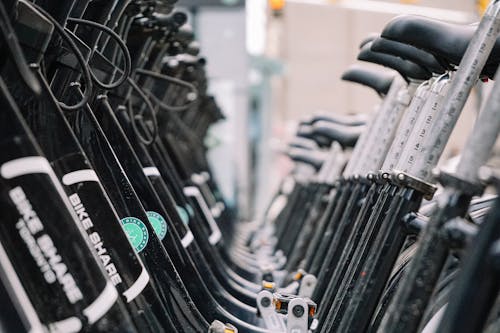 Top 10 best bicycle stores
Profibike has a bicycle for everyone that suits him or her. The experts at Profibike are ready to help you with all your questions. Are you not sure which bike suits you best or do you want to buy an electric bike for the first time and you have no idea what to look out for? Profibike gives you honest and personal advice. You can also contact them with questions about brakes, gears or batteries.
Profibike has a wide range of e-bikes. All types of bicycles that they sell non-electrically, they also sell in the electric version. They have electric women's bicycles, electric men's bicycles, electric mother's bicycles, electric transport bicycles and electric folding bicycles.
Is the largest online bicycle shop in the Netherlands. Looking for an electric bicycle, men's bicycle, ladies bicycle, children's bicycle or cargo bike? Then you've come to the right place by Internet-Bikes!
The online store that can actually deliver all products, including bicycles. Bicycle shops are often affiliated with Bol.com and sell their bicycles through them. So you can find most bikes here and at the best prices. They are supplied by Bol, which gives you the best and fastest service, and you get the guarantee from the bicycle shop that supplies the bicycle via Bol.com. In short; ideal to get the best deal with warranty and reliability!

Perhaps not the most famous online bicycle shop, but one of the best with the widest range. Almost all types of bicycles in different sizes from well-known brands such as Giant and Sparta are offered here. From a child or city bike to electric folding bikes. Fast delivery, top service and quality for competitive prices! You also have Nr1mtbshop.nl and Nr1WielerShop.nl.
You can easily, quickly and reliably buy a cheap bicycle online via bikes4all.nl. You don't have to dig too deep into your pockets for a good bike. At Fiets4all we always have a lowest price guarantee. Of course it is great fun to buy a bicycle for yourself. But giving a bicycle as a gift is perhaps even more fun!
We think it is important that bicycles are accessible to everyone. Cycling is very healthy, good for the environment and fun to do! Because we have a wide range of cheap bicycles, there is always a bicycle that fits your lifestyle and wishes. We have different models, such as a stylish granny bike, a cool city bike or a handy transport bike. Do you find it difficult to make a choice because of our wide range? We understand that. That is why our customer service is always there for you. We're happy to help! Our bicycle experts are happy to provide you with appropriate advice. We want you to be just as enthusiastic about our bikes as we are.
Stella offers a complete and unique cycling experience for everyone. They distinguish themselves by offering electric bicycles for the best price against the best quality and the best service. Request the free Stella E-bike brochure here.
Selling a bicycle online and paying good attention to the delivery requires craftsmanship. Fast order processing and good service contribute to the familiar shopping for a new bicycle on FietsWeb.nl. Our employees are therefore ready with expert advice to help you and to quickly choose the right bike. Advice for purchasing a bicycle Fietsweb customer service is ready to answer questions about purchasing a bicycle and to help you find the right bicycle. FietsWeb.nl helps you make the right choice for, for example, the frame height, colour, model or number of gears. Purchasing a new bicycle is not a daily activity, so we are happy to assist you. You can call, email or chat with us. We make buying a bicycle online very easy. Assortment of bicycles online You will find an extensive collection of bicycles on our website FietsWeb.nl. In addition, the e-bike or electric bicycle can no longer be ignored. A wide range can also be found in the webshop in the field of electric bicycles.
Is a fast-growing online bicycle shop with decades of experience in the bicycle industry.
Is the bicycle shop for young and old. Whether you are looking for a bike for yourself, friend, family or child, AdoBike is the right place. AdoBike has a suitable bicycle for every target group. Whether you are a student looking for a second-hand bicycle, or are you looking for an (electric) bicycle for commuting? Here you will find them all and you will also receive honest and professional advice to help you make the right choice. They once started with one single store and have now grown into 4 branches with which the excellent webshop is connected.
"Top business !! Beautiful Gazelle Esprit bought in Zoetermeer and had it delivered at home. Nice showroom with lots of choice and professional employees: helpful and knowledgeable! Ordering on the spot and leaving it at home in The Hague was no problem, though, which fit me well. And also 2 years of service! Very satisfied and this is why I am posting a review to promote bikesplaza.nl".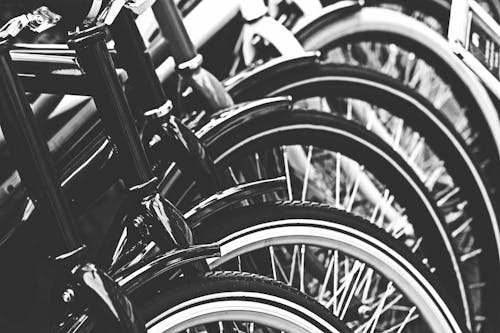 Why should you buy a bike online?
Buying a bike online can have a number of advantages over purchasing one from a physical store. Here are some reasons why you might consider buying a bike online:
Convenience: Buying a bike online is incredibly convenient. You can shop from the comfort of your own home and avoid the hassle of traveling to a physical store.
Variety: Online bike retailers tend to have a wider selection of bikes than physical stores, so you'll have more options to choose from.
Price: Online retailers often offer lower prices than physical stores due to their lower overhead costs. You may be able to find a better deal online.
Customization: Many online bike retailers offer customization options, allowing you to personalize your bike to your specific needs and preferences.
Reviews: When you buy a bike online, you can easily read reviews from other customers who have purchased the same bike. This can help you make a more informed decision.
However, there are also some potential drawbacks to buying a bike online. For example, you won't be able to test ride the bike before purchasing, and you may need to assemble it yourself or pay extra for assembly. Be sure to do your research and choose a reputable online retailer to minimize these risks.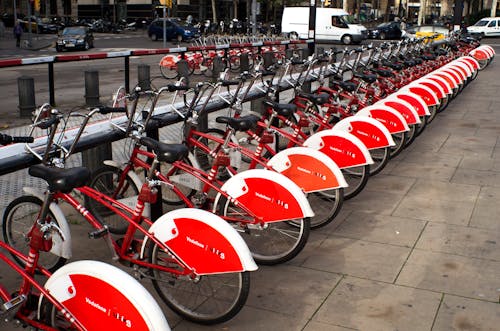 What to pay attention to when buying a bicycle online?
When buying a bicycle online, there are a few important factors to consider to ensure that you make an informed and satisfactory purchase. Here are some things to pay attention to:
Size: It is crucial to get the correct size of bike for your body to ensure a comfortable and safe riding experience. Be sure to consult the size chart provided by the online retailer and measure yourself according to their instructions.
Type: Consider the type of bike that will best suit your needs, such as a road bike, mountain bike, hybrid bike, or electric bike. Make sure to choose a bike that matches your riding style and the terrain you will be riding on.
Components: Check the specifications of the bike to make sure it has the components you want and need. This includes things like the type of brakes, gears, suspension, and wheels.
Reviews: Read reviews from other customers who have purchased the same bike to get an idea of its quality, durability, and performance.
Warranty and return policy: Check the warranty and return policy of the online retailer to make sure you are protected in case of any issues with the bike.
Assembly: Find out if the bike will come fully assembled or if you will need to assemble it yourself. If you are not confident in your ability to assemble the bike, look for an online retailer that offers assembly services or consider taking it to a local bike shop for assembly.
By paying attention to these factors, you can make a more informed decision when buying a bike online and increase the chances of a satisfying and enjoyable riding experience.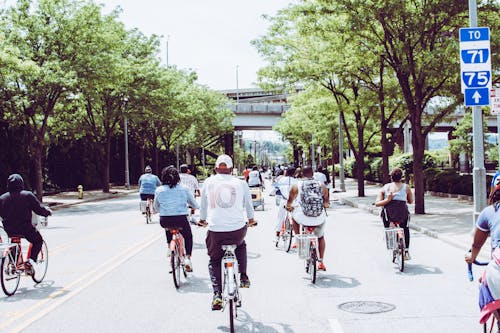 Related Posts
After you have been convinced by the article When to buy your bicycle online and know what to look o ...