Top 10 best lawnmowers
April 5, 2021
Spring is coming up which means mowing the lawn will also have to be done. The grass needs to be mowed well in order for you to fully enjoy your lawn this summer.
After having prepared the garden for the summer in the first quarter of the year, the 'mowing months' are coming up where it is necessary to cut the grass (almost) weekly.
It is of necessity to use the right lawnmower. For example a motor mower for the bigger lawns, an electric one for most average lawns or a robot one for comfort. And obviously for the bigger lawns there are the riding mowers (or for the lazy gardeners amongst us).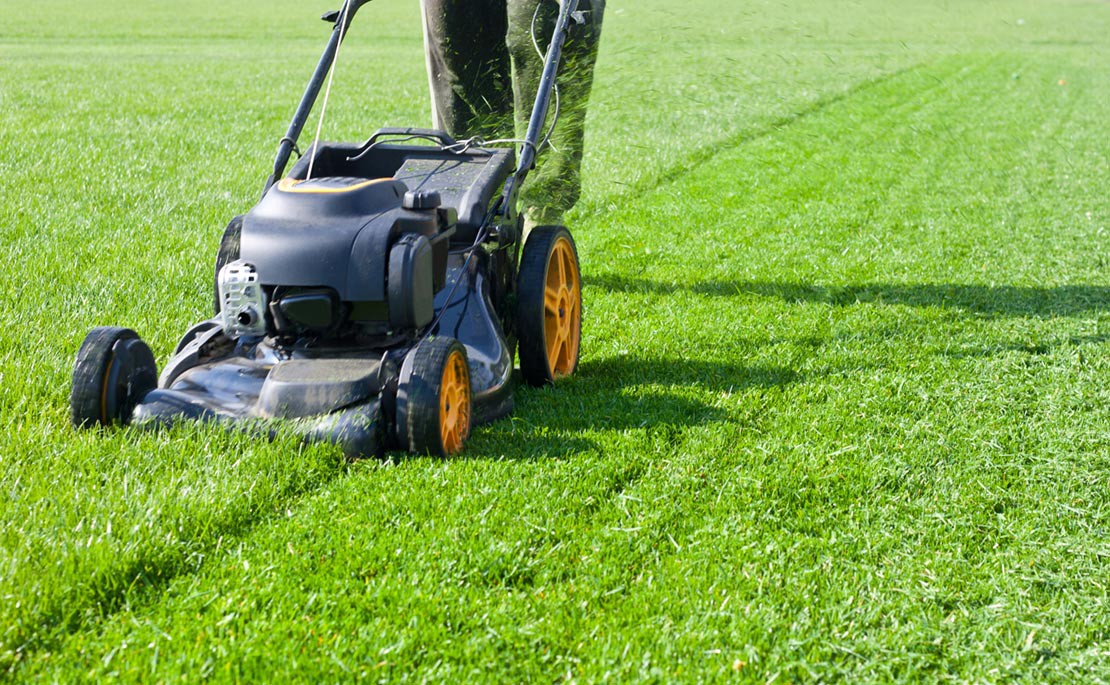 After knowing which lawn mower fits your garden best, you will be able to search more in depth for the mower that best fits you. Since there are a large quantity of suppliers and kinds of lawnmowers, below you will find an overview of the best lawnmowers of 2021, which should help you make a calculated choice which is worth your money.
Nowadays' best riding mowers
If your garden or lawn is of that size that a benzine fueled mower will take you too long to do the job, a riding mower might just be the one for you. But how do you know what the best riding mower for your situation is? And what is actually the best riding mower, with the best value for your money? We will list the best riding mowers of this era below.
This riding mower made by Wolf Garten has a slimmer mowing length than the one stated above, but it does have a grass catcher of 240 liters. The Wolf-Garten Riding mower S 91.130 T is a riding mower qualified for lawns up to 2000 square meters.
Ride with ease and fun with the transmatic drive with manual speed control. Furthermore this riding mower has headlights, floating cutting decks, lawn protective wheels and a step-through frame for easy access. This mower also included a mulching function. It is quickly set up and ready for use.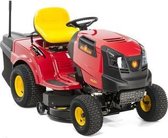 This is one of the powerhouses within the riding mowers. This premium solo riding mower can easily mow big chunks of lawn. A cutting width of a whopping 125 cm provides efficient cutting. 2 cylinders and a powerful 724 cc power unit make the job quick and easy. The height regulation can be adjusted to 7 positions ranging from 30 to 90 mm. The high tech cruise control and the elektric display really complete this modern riding mower.
Some statistics of the Solo by Al-ko:
Electromagnetic blade clutch
Height regulation for 7 positions (30-90mm)
With cruise control function
Blade powered by cogged belt
Electric display
2 cylinders
724 cc power unit
Cutting width: 125 cm
2 blades
2 hydrostatic drives
Wheels: 16" / 23"
Grass catcher: 310 liter
The MTD OPTIMA Minirider 76 RDE has an attractive design and is versatile in use: it can eject or mulch. It is ideal for fragmented gardens and is easy to operate. You can easily mow your lawn while sitting, even gardens with many curves are no problem. Its small size makes it manoeuvrable and compact and can be easily stored after use.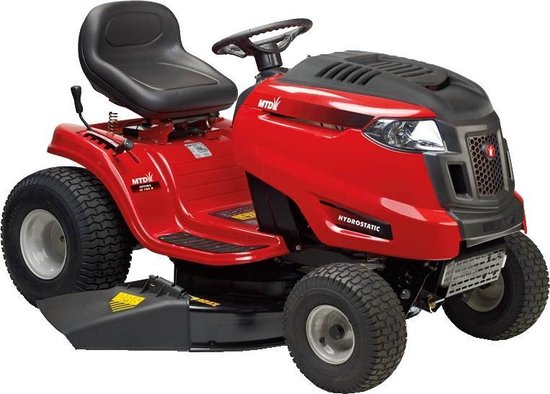 This Smart RF 125 ride-on mower is ideal for larger lawns. The MTD SMART RF 125 riding mower is the perfect choice for you. The MTD SMART RF 125 ride-on mower is practical, robust and reliable and with a cutting width of 96 cm, this ride-on mower is ideal for areas of up to 2500 square meters. Thanks to the small turning circle of 46 cm, mowing around shrubs and flower beds is safe and easy.
Furthermore, this ride-on mower is equipped with a step-through frame, for easy access, a cup holder, has a mulching function, an adjustable suspension seat, headlights and ergonomically designed controls. The cutting height can be easily adjusted in five positions between 30 mm and 95 mm.
Some features of the Smart RF 125 ride-on mower:
Brand MTD
Lawn area 2500 m²
Cutting wide 96 cm
Mulching function No.
Drive Gasoline
Lawn area 2500 - 3000 m2
Cutting width 80 to 100 cm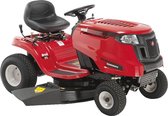 This Wolf Garten ride-on mower is suitable for lawns up to a size of approximately 2000 square meters. Of course you can also mow larger lawns with it, but then a higher cutting width might be just a bit more convenient. This ride-on mower has no collector, so it throws the grass back onto the lawn. It does have a mulching function, so the grass is shredded and then serves as fertilizer for the lawn.
Some features of the Wolf Garten S96.130T riding mower:
- Side discharge
- Swinging front axle
- Floating cutting deck
- Mulching function
- Lawn protective bands
- Wheels (front / rear): 15 '' × 6 '' / 20 '' × 8 ''
- Step-through frame for easy entry and exit
- Headlights
- 3-in-1 ': collect, discharge and mulch with mulching plug (mulching plug optional)
- Integrated deflector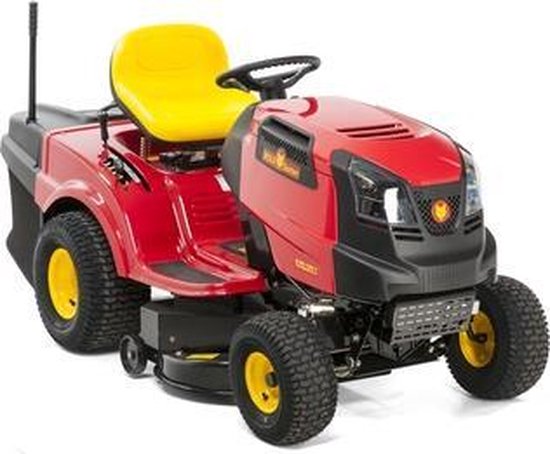 Top 10 lawn mowers 2021
The 10 lawn mowers below - both cordless, electric and robotic lawn mowers - have been placed in random order and all meet the criteria set by us. Among other things, the price-quality of the product, experiences by previous users and independent reviews were examined (online ratings must be at least 4 stars).
The 2 supplied 18 volt Makita LXT batteries ensure that you can mow your lawn neatly again without extension cords (wirelessly). With the cutting width of 46 centimeters, you can mow a large part of your lawn in one go, making the lawn mower suitable for large lawns (up to 1000 square meters). The lawn mower has 5 cutting height settings that you can adjust centrally. This way you decide how short you want to mow the grass. The mulching function ensures that the cut grass is blown back into the lawn when shredded.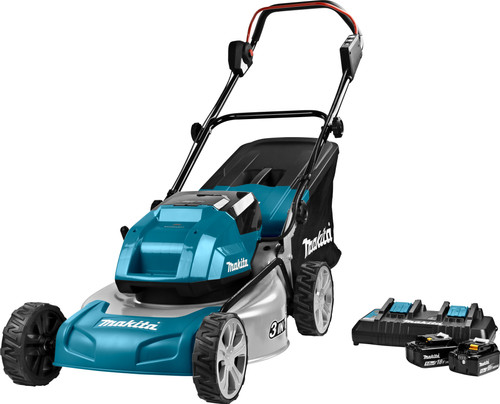 This is the sports car of lawn mowers. Thanks to the 46 centimeter cutting width, the Momentum is also suitable for gardens up to 250 m². The non-contact cutting mechanism ensures a very light, quiet but effective cutting movement. The grass discharge is forward, causing the cut grass to pass through the blades several times. This reduces the volume of the waste and can be used as fertilizer for very regular mowing. The handle is ergonomically designed for long mowing. The cutting height is also very easy to adjust, between 2.5 and 10 centimeters.
With this lawn mower you are fully equipped. This 2800 watt mower has a 140 cc Briggs & Stratton engine and 0.8 liter fuel reservoir. The steel housing hides the mowing blade, which you can use to cut 46-centimeter wide strips. You do this without much effort, because the lawn mower is self-propelled and therefore drives slowly forward on its own. You collect the mowed grass in the 60-liter collection bin or shred the grass into natural fertilization. You also mow outside the wheels and therefore take the lawn edges with you.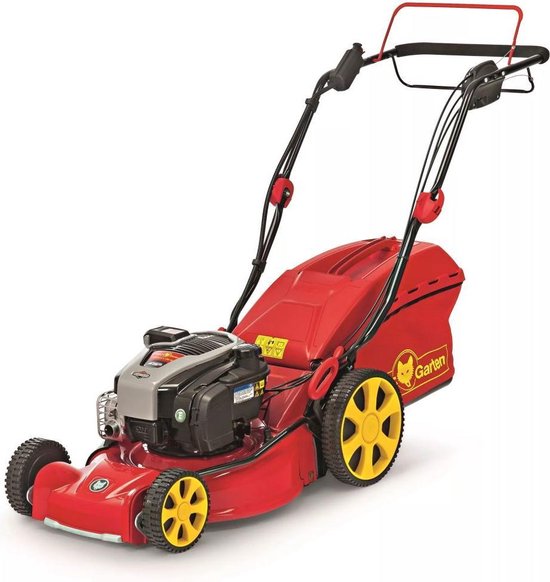 Is a robotic lawnmower with mobile app that keeps the lawn tidy in gardens of up to 600 m². You can connect the mower to your phone via Bluetooth, after which you can easily operate it and set mowing schedules. Thanks to an intelligent cutting system, the ROB R600 adapts its mowing schedule to the growth rate of the grass. This prevents wear and tear on your lawn. When you're not using the app, you can set everything up with the keyboard on the mower. This way you decide for yourself how you use the device. The boundary wire, connectors and all other necessary items are supplied immediately.
Set the handle to a position that suits you best and set the cutting height centrally between 20 and 60 millimeters. You also mow a bit outside the wheels and thus also take your lawn edges with you. When mowing, you collect the grass in the 45-liter collection container, so you no longer have to rake. If you mow regularly and want to fertilize your lawn (up to 250m2) in a natural way, use the mulching function. You keep the grass clippings in the mowing deck, which shreds them very finely and blows them back into your lawn.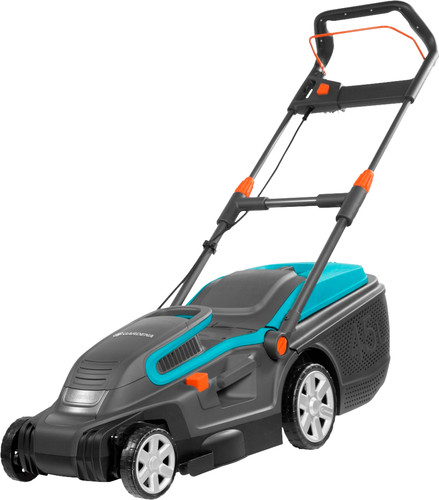 With this Li-Ion battery lawn mower you can wirelessly mow the entire lawn up to 250 m². The cutting height can be centrally adjusted in 6 different heights between 25 and 75 millimeters. With a cutting width of 34 centimeters, the job is done in no time. All the cut grass is neatly collected in the 30 liter collection bag. When the bag is full, this is indicated by the indicator. In addition to just mowing the lawn, you also have the option of mulching the grass. The pulverized grass is then sprinkled over the lawn as a natural fertilizer. The battery has a charging time between 60 and 90 minutes.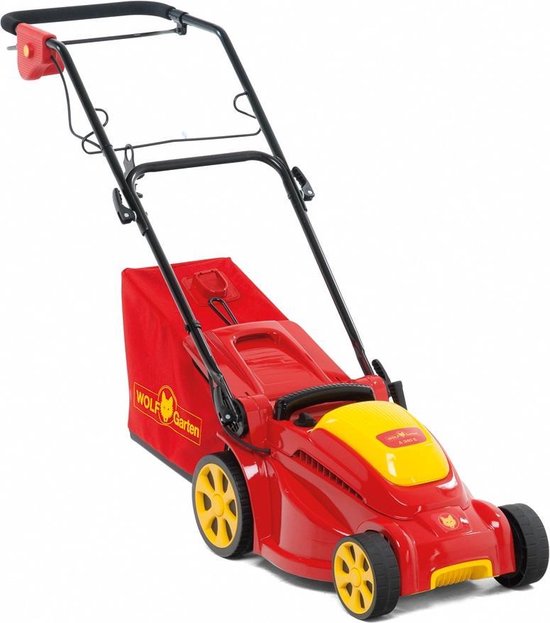 The powerful cordless lawn mower is your best friend if you have a larger lawn to maintain. Not only is a set of 18 volt batteries included, but also 2 fast chargers. So you never have to interrupt mowing again before all corners have been neatly trimmed. With a cutting width of 43 centimeters, the large gardens will also be neatly mowed in the foreseeable future. You set the cutting height yourself, in 6 different positions from 25 to 75 millimeters.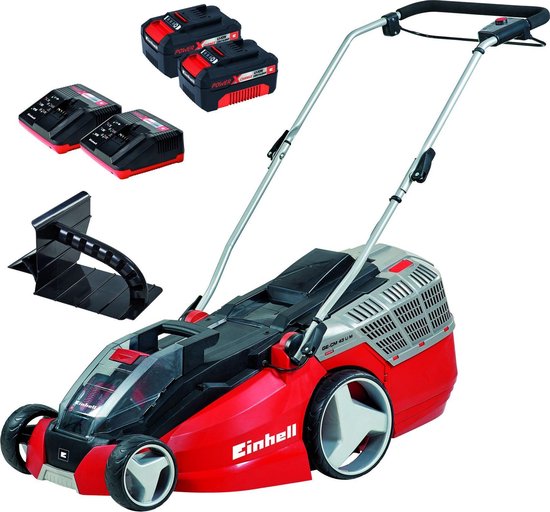 Is a 1.9 kilowatt gasoline lawn mower that leaves little to be desired. For example, it is equipped with a 50-liter collection container and a mulching function so that you either collect the grass neatly or fertilize the lawn with the shredded mowed grass. In addition, this self-propelled mower features a robust steel cutting deck and extra-large 280 millimeters rear wheels for durability and maneuverability. If you want to drive in reverse, make sure you drive it forward a few centimeters first. This will unblock the wheels.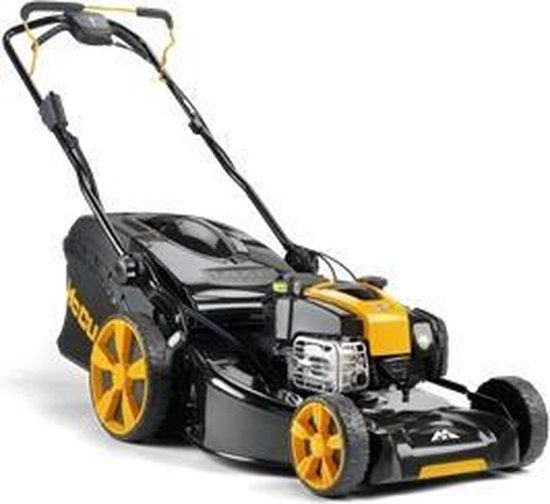 If you prefer to have your garden mowed by a robot, the Gardena R38Li might be the solution for you. This robotic lawnmower mows lawns of up to 380 m² on the side, while you don't have to do anything. Set the mowing program, use the timer if necessary and it will get to work for you. The collision and distance sensors ensure that your robotic lawnmower can easily pass objects in your garden. When the battery runs out, the mower automatically returns to the Base Station. There, the battery is recharged in 50 minutes, after which the robot resumes the mowing program. With the theft protection you can be sure that the services of your R38Li are only intended for you.
This mower is a real godsend for large gardens. This 2000 watt electric lawn mower has a cutting width of 48 centimeters and is therefore suitable for large areas. You set the cutting height centrally to one of the 7 positions between 38 and 100 millimeters. It neatly collects all the grass in the 50-liter collection bin, so you don't have to rake afterwards. The lawn mower also has a mulching function, with which you shred the grass and fertilize your lawn in a natural way.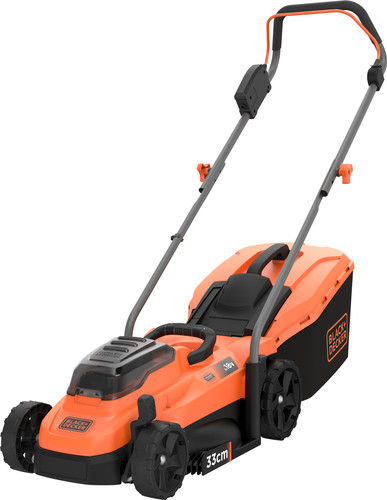 Other tips
It is important to scarify in time to achieve a beautiful and healthy lawn that you can enjoy during the summer and only need to maintain. Here applies; good preparation is more than half the battle. Read more information and useful tips in the blogs of GrasmaaiersCompare.com.