Top 10 Best Chromebooks for School
February 5, 2021
You hear the word Chromebook being used more and more often around you, but what is a Chromebook actually? To keep it simple: a Chromebook is a laptop which basically works completely on the Internet. Where laptops often use Windows or Macbooks use macOS, a Chromebook has its own operating system called Chrome OS. A product made by Google. Just like with a Macbook, the Chromebook doesn't use a Hard disk. Instead, the Chromebook uses an SSD drive which is just big enough to start up the operating system. But don't worry, because you don't need a hard disk anymore nowadays. This is due to the fact that you're working, and saving files in the Cloud. This might sound difficult and exciting, but you'll learn it in no time.
In a lot of High Schools, student are expected to buy or rent their own Chromebooks. Renting is an option, but in most cases buying will be the cheaper option in the long run. Purely down to the fact that Chromebooks don't have to be that expensive.
What is ChromeOS actually?
The operating system ChromeOS was made by Google to be as light as possible, and is only loaded with Google Chrome when first downloaded. You do the rest via your browser, so you don't actually need anything else.
With a Chromebook you don't need anything else, because you do everything via your browser. You work completely in the Cloud, and manage your files with Dropbox, Onedrive or Google Drive.
You use streaming services such as Spotify to listen to music, and Netflix and Youtube to watch films and videos.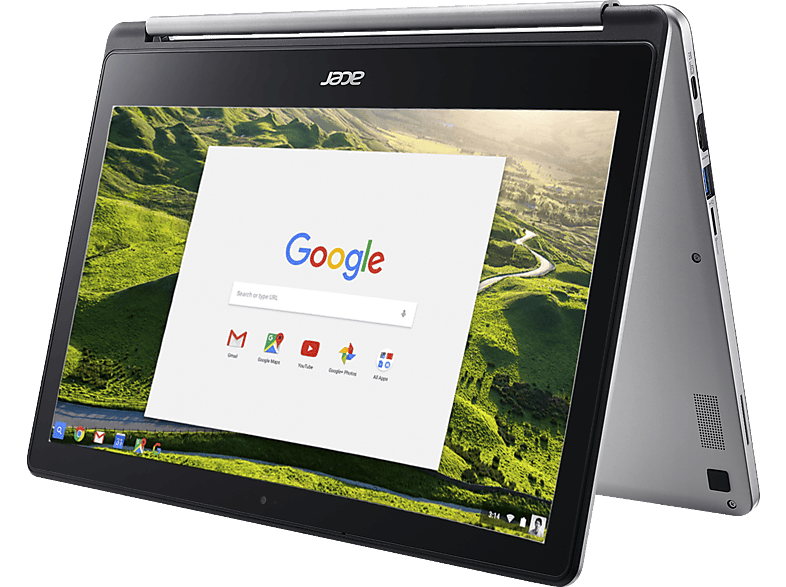 What are the pros and cons of a chromebook?
Pros:
⦁ A Chromebook is very quick
⦁ Easy to use
⦁ Chromebooks are relatively cheap
⦁ Less chance to catch viruses
⦁ Works well with the Android system
⦁ On average has a long battery life
⦁ Very quiet
⦁ Very lightweight
Cons:
⦁ A Chromebook is not suitable to run heavy programmes.
⦁ Requires a stable internet connection
⦁ Are not made to game on
Which Chromebook is the best choice?
This completely depends on what you're going to use the Chromebook for. You should pay attention to certain points when you're comparing and deciding what is important for you. Lets take a look at the Random Access Memory (more commonly referred to as RAM), for example. If you have a maximum of 1-3 tabs open in your browser, then 2GB of RAM shall suffice. Otherwise you will definitely need 4GB of RAM. And if your budget allows, then a Chromebook with 6 or 8GB is recommended.
Another important aspect to compare is the screen. If you're going to be up and about with your laptop all day long, then it would be smarter to pick a Chromebook with a slightly smaller screen.
Finally, you shall notice that the slightly more expensive models usually have a better quality screen with a higher brightness. This is useful in sunny environments.
Top 10 best Chromebooks for at school
A Chromebook is a special type of laptop, where everything happens online. Therefore, they are lighter and the battery life is relatively long, thus being ideal to use at school. The 10 best Chromebooks for at school are listed below. Use it to your advantage!
With the Acer Chromebook 314 CB314-1HT-C6XM you can write reports, send e-mails and watch movies on Netflix. You can use the touchscreen to swipe through all your files and pictures. Do you chat with your friends often via Skype or other video chat programmes? Well the webcam has a wide angle lens which allows a 170 degree viewing angle, this means the people around you can also participate in the conversation. This Acer runs on Chrome OS. With this energy efficient operating system, you work in the Cloud and the Chrome browser. Je can log in to your Google Account and work in online applications such as Google Docs and Office 365.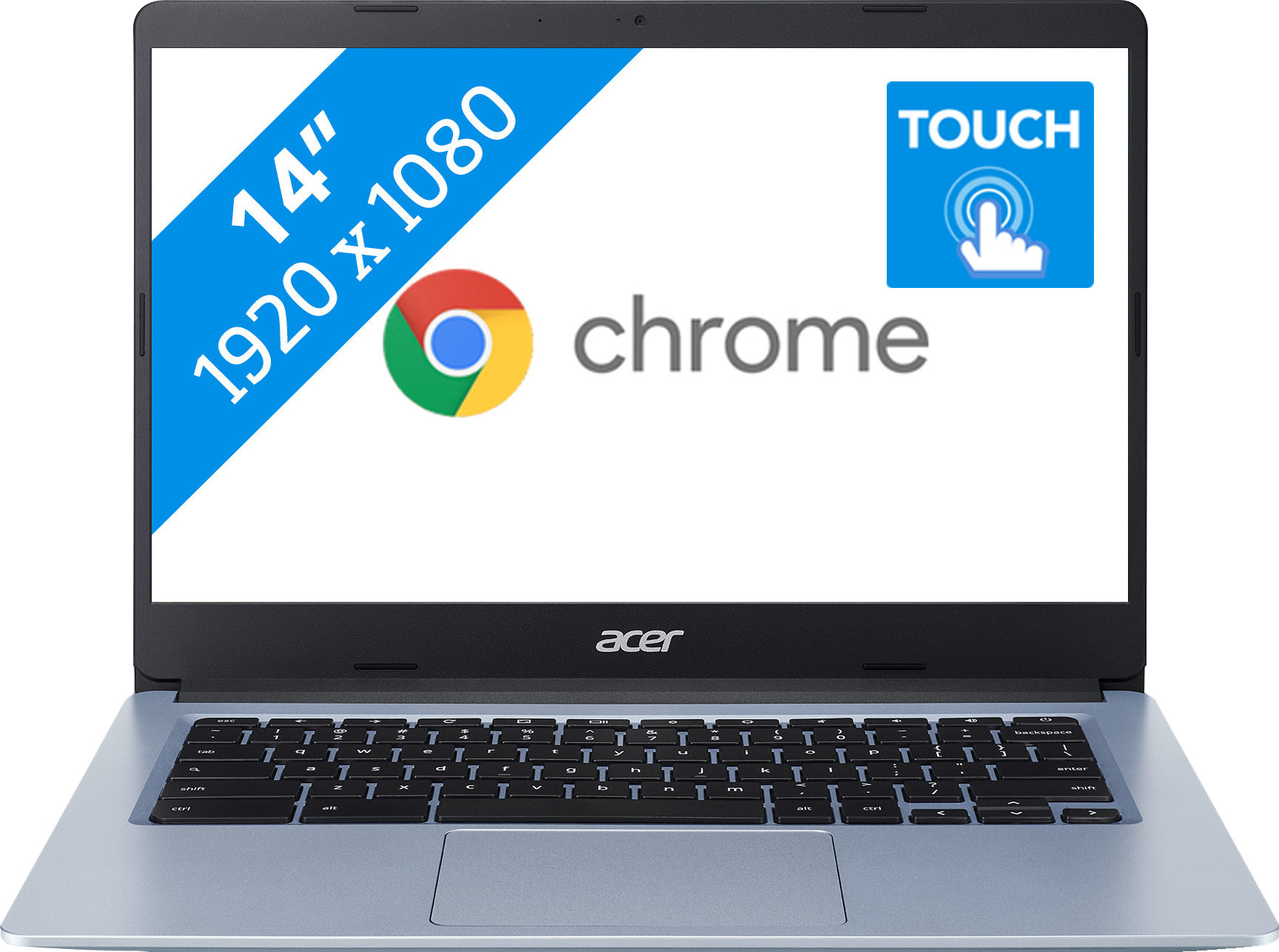 On this HP Chromebook you can work online on programmes such as Google Docs or watch series on Netflix. You can also do this on the go thanks to its lightweight design. Weighing in at just 1.46kg, you can carry this HP around in your bag without any worries for back pain. A Chromebook is very energy efficient which means you can go a full day without having to charge it. But in the case that you do run out of charge, the HP can be back to 50% in just 45 minutes. Now you'll have enough battery to watch another movie.Whilst watching our movie you can enjoy the crisp and high quality audio provided by the Bang & Olufsen speakers. With the Chromebook on your lap you'll be able to hear the voices of all your favourite character loud and clear.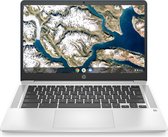 Work online on report and presentation with the 15,6 inch Lenovo Chromebook C340-15 81T9000CMH. This laptop runs on Chrome OS instead of Windows 10. Just log in with your Google account and start typing your documents in Google Docs. would you rather use Microsoft Office? then download the Android programs such as office and Excel in the play store. or download Angry Birds and play this with your fingers on the touch screen. on the full HDI PS screen you can watch movies on Netflix in high resolution from all angles. The operating system made by Google is very energy efficient which means that this Lenovo Chromebook can be used type reports all day long without having to be recharged.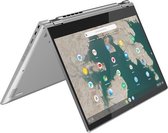 You can take the Acer Chromebook Spin 311 CP311-2H-C3DE with its 11,6 inch display around with you with total ease. You can use this a laptop and tablet in one for tasks such as editing text, surfing the Internet, and sending emails all while sitting on the train. This 2-in-1 runs on Chrome OS, so you log in with your Google account and go right ahead to editing documents via the Google drive. fold over 360 degree screen to use the Chrome book in a variety of different positions. use the Chromebook as a tablet and swipe through your favorite apps on the multi touch screen. You can place it in a 'tent' position to show a presentation to your colleagues or customers. when you want to type on the keyboard you just place it back in it' standard laptop form.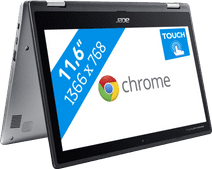 It is available on coolblue.nl from € 349,- now for € 299,-, click here.
Flip open the screen of the 12 inch HP Chromebook x360 12b-ca0010nd, and use this Chromebook as a tablet as well. You can use your fingers to scroll on the touch screen to view pictures and different websites. this Chromebook has a 3:2 screen ratio, which allows for more information to be displayed on the screen. Thanks to it's weight of a mere 1.35kg and its extremely compact shape, this HP is perfect to take with you out and about. This HP is made partially from Aluminium which means that it is more resistant to bumps knocks when you put your bag on the ground. When your get back home, you can watch a TV Show on Netflix. You can hear the voices from your TV show nice and clear thanks to the inbuilt Bang & Olufson speakers. This Chromebook uses the operating system made by Google: Chrome OS.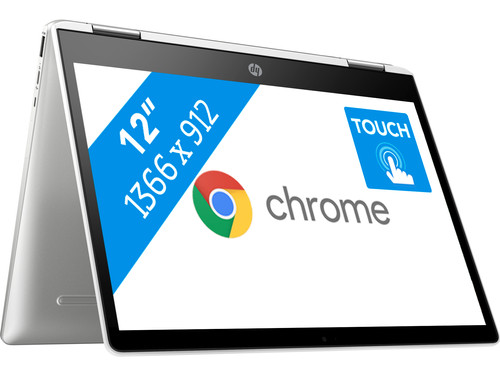 Available on coolblue.nl for € 399,-, check it out here
This Asus Chromebook is a 14 inch laptop with a 360 degree rotatable touch screen. use it as a laptop work or folder screen over and use it in tablet form to watch Netflix TV shows on the train. The Asus has an inbuilt touch screen, so you can swipe with your fingers through documents and pictures. the laptop runs on Chrome OS. this means that the documents get saved in the cloud and you work with apps such as Google Docs and Spreadsheets. You have access to the same files wherever you log into with your Google account. Would you rather work on Office? Then you can download apps from the play store such as Office 365. Because the apps are downloaded directly from the Play Store, you'll be better protected against viruses than with a Windows laptop.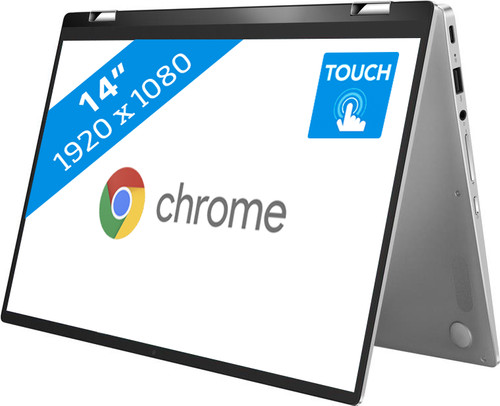 Check it out here, available for €719,- on coolblue.nl
The Acer Chromebook 314 CB314-1H-C5XM is an ideal Chromebook for on the road have and to watch Movies and TV shows in full HD quality. thanks to the fully Aluminium case this Chromebook is extremely light and therefore very handy to take with you. Additionally, this Chromebook has a very attractive and sleek design thanks to the extremely thin screen edge. You can enjoy great screen quality and the 14 Inch screen offers enough space to work on, whilst being small enough to take with you.
The Lenovo Ideapad S330 81JW0009MH Is suited for basic functions such as surfing the Internet, sending emails, making notes, and using apps. The full HD screen offers a good screen quality to watch movies and TV shows. The matte finish on the screen prevents reflections, which is extremely handy in bright environments. Thanks to its lightweight and compact form, you can take this Chromebook wherever you want with extreme ease.
The Asus Chromebook Flip C434TA-E10013 is an ideal Chromebook to watch movies and TV shows thanks to its foldable screen, very thin screen edge, and sharp full HD screen quality with a gorgeous display of colours. With the quick yet silent Intel Core M processor, you can complete multiple different tasks simultaneously. This Chromebook also has a very attractive fully metal casing around it.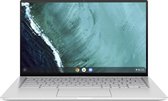 The HP Chromebook x360 14c-ca0750nd is suitable for basic uses such as surfing the Internet, sending emails, making notes, and using apps. with the full HD IPS screen, you can enjoy a clear display of colors and extremely sharp images. this makes it ideal for watching TV shows and movies. Additionally, this HP Chromebook has a modern look to it thanks to it's extremely thin screen edge. Finally, the 15.6 inch screen gives you more than enough space to do your work.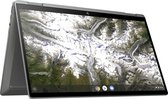 Related Posts
Dyson has long been the king of the cordless vacuum cleaner, actually since the introduction of the ...
Everyone needs a vacuum cleaner at home, whether you live large or small. The vacuum cleaner is esse ...