What are the best robot vacuum cleaners?
Top 10 robot vacuum cleaners
March 30, 2023
Are you tired of always having to vacuum yourself or having someone in the house to do the dirty work, then the robot vacuum cleaners are the solution! The cordless vacuum cleaner has now been developed so well that it actually takes all the work off your hands. A robot vacuum cleaner not only takes the work off your hands, but also does exactly what you ask by being able to pass on instructions remotely or to program it correctly in advance. In addition, a robot vacuum cleaner saves time and is convenient, as some can charge themselves and know where to clean and when in the house.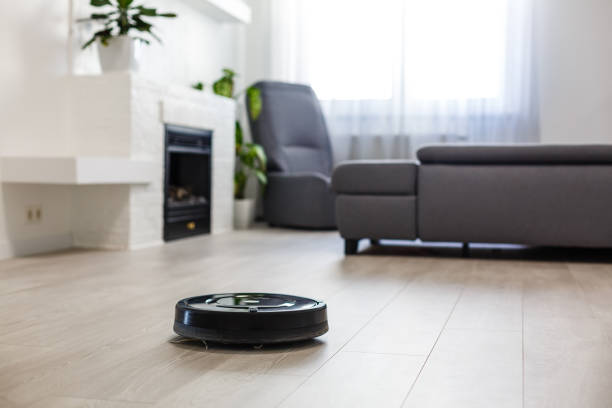 How does a robot vacuum cleaner work and which one should you buy?
Most robot vacuum cleaners are designed with one or two rotating brushes and one or two rolling brushes. These brushes work together to get in both large and small debris. In the middle of the brush is the vacuum piece that provides suction and collects all dirt, fur, food, hair, etc. It is then stored in a removable section. Once it is filled, you can easily detach it and empty the contents.
The autonomous robot vacuum cleaner also contains different types of sensors. Most are pointed downwards, helping the device get over a ledge and drive up stairs. The more expensive models also have sensors on top to get a picture of a room before and during cleaning.
You can program a robot vacuum cleaner to vacuum on a set schedule. This is often done through the controls on the device itself. More expensive models can also be controlled and controlled by a controller, speaker or app.
Regardless of the type or version of the device, you can be sure that the dirt will be vacuumed up throughout the house. Provided the setting is correct. You can program them to work daily, weekly and at desired times, so that you come to a clean house. Today, all models are powerful and smart enough to handle this.


Limitations of a robot vacuum cleaner
A robot vacuum cleaner does not have the same cleaning power and maneuverability as a traditional, wired vacuum cleaner. Simply because current gives more power than a battery. Although most units have more than enough suction power, the vacuum part can't reach every inch of floor, because it's easier to get into corners or under tables manually by sliding furniture away.
A robot vacuum cleaner also has sensors to ensure that it does not roll down a flight of stairs. However, the robot vacuum cleaner simply goes over cables and in some cases this can cause a USB or light cable to become deformed. If you have pets at home and you want to have them vacuumed daily, the bin must be emptied manually on a regular basis. The robot vacuum cleaner also needs to be charged regularly. After all, the suction time is about an hour (depending on the battery size). You first have to wait a few hours before the battery is powerful enough to continue vacuuming.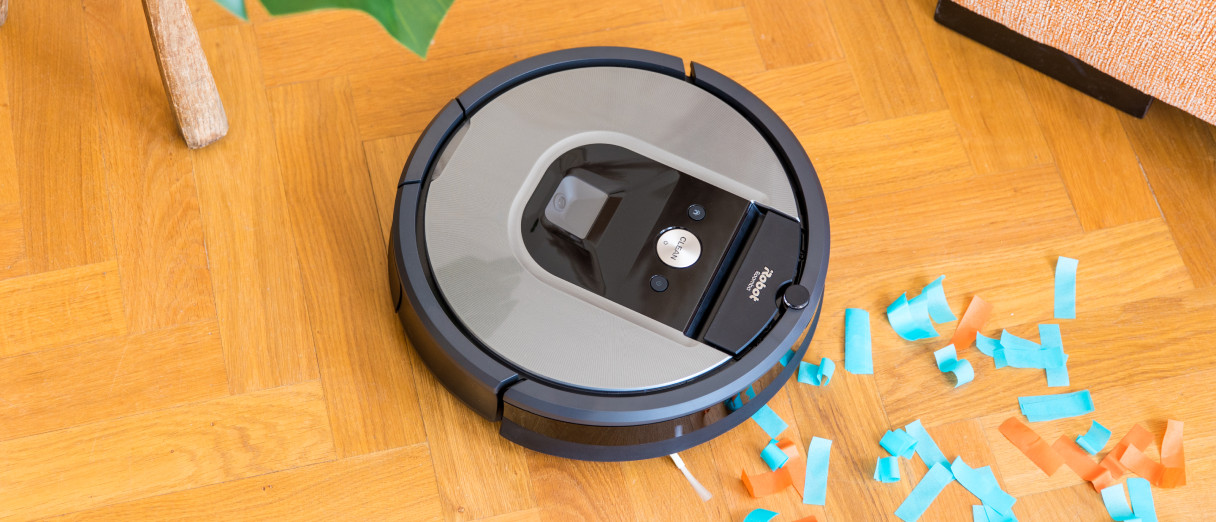 Top 10 robot vacuum cleaners
Given the increased demand from consumers and the further development of the robot vacuum cleaner, the range of a wireless vacuum cleaner is also considerable. It is therefore difficult to make the right choice for this complex product. Not all robot vacuum cleaners yet meet the requirements and are reliable. And given the high investment, you naturally want a reliable vacuum cleaner that at least meets your expectations.
Because the demand for the best robot vacuum cleaners is increasing, we have put together a top 10. This contains the somewhat cheaper entry-level models with fewer functions, but also the more expensive ones with more options and power. All 10 vacuum cleaners are in any case reliable, meet the expectations and promises as a minimum and have been rated by consumers with at least a good. Of course, even more things have been looked at, which has resulted in the top 10 of robot vacuum cleaners below, which has something for everyone.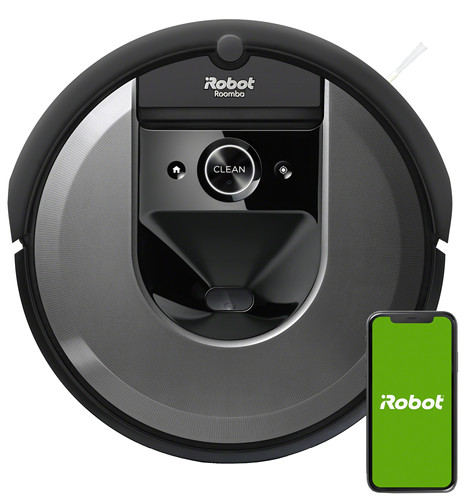 1. iRobot Roomba 960
Is part of the Roomba 900 series and one with the most options. Also equipped with advanced sensors that scan the room and thus efficiently make a cleaning plan by the robot. We also keep track of where the dirt is most, so that we can then focus more on it.
2. Eufy Robovac 11s
Is a somewhat simpler robot vacuum cleaner that can provide excellent help in the household. For example, you can increase the suction power when the robot moves onto the carpet by switching on the turbo mode. This can be done remotely and ensures that the deeper dirt is also sucked up.
3. Princess Deluxe 339000
Is easy to adjust because it has 2 suction nozzles. The squeegee without a brush easily sucks up coarse dirt, such as chocolate sprinkles. For pets and/or carpets, you can use the squeegee with rotating center brush, as it picks up clouds of dust and pet hair better. You set cleaning schedules via the app and you can put the robot to work from your work. Because the app is regularly updated, you are assured of the latest functionalities and an increasingly smart robot vacuum cleaner.

4. Neato Botvac D7+ Connected
Is controlled by an app on the phone. You can see on the map where the robot is located and how far it is in the cleaning program. In addition, it is possible to place virtual walls via the app with which you can prohibit a certain area from vacuuming. Thanks to the rotating brushes, this robot vacuum cleaner is also suitable for coarser dirt or animal hair. The robot drives itself back to the charging station when the battery is empty and continues when the battery is charged.
5. Blaupunkt Bluebot XEasy VCBB1XE
Is a basic robot vacuum cleaner, which should not be underestimated. The robot is easily operated via remote control or mobile. You set a cleaning schedule for the entire week here. The rotating brush in the suction mouth also makes the robot vacuum cleaner suitable for pet hair. Due to the height of less than 8 centimeters, it also vacuums under the cupboard and sofa. Due to the random cleaning route, the robot does not systematically drive through the house.

6. Xiaomi Mi 2Generation
Systematically drives around your house so that nothing is missed. The route is determined by scanning the space with various sensors. The first few times he still has to get to know the house, but after that he knows where all the obstacles are and how to deal with them. You can navigate the robot via a mobile app. You can remotely switch on the turbo for carpet cleaning. This robot can also take fine dust with it by filling the water reservoir with soapy water and attaching a cloth under the robot.
7. iRobot Roomba i7+
Systematically drives through your house with high suction power so as not to miss any rooms. This robot vacuum cleaner has ten times more suction power than the previous Roomba 600 series. As a result, even the finest dust ends up in the reservoir.
8. Eufy by Anker Robovac
A powerful basic robot vacuum for the home that you can operate from your chair. You do this via the simple pp on your mobile or you ask Google or Alexa to start the robot. Use the supplied magnetic strips to ensure that a room is not left or entered. The robot vacuum cleaner drives randomly through the house, but when it touches a carpet or rug, the suction power is automatically increased, which also sucks up animal hair from the rough surface.

9. Ecovacs Deebot Slim2
Is a compact, powerful robot vacuum cleaner. With a height of less than 6 centimeters, you can easily clean under most furniture. This robot also vacuums and wipes the ground with a microfiber cloth, so that even the fine dust is picked up. With a full battery, it will suck for 110 minutes undisturbed. If the battery does run out, it will drive itself back to the charging station. The vacuum cleaner can be programmed and navigated via the remote control and via an app on your mobile.
10. Dirt Devil M612 Spider 2.0
Is a handy basic household helper that can also clean under most furniture. The long side brushes also pick up dirt close to skirting boards and also get into corners well. This robot itself randomly selects one of the three programs. As a result, the robot can sometimes forget a bit of dirt, but it is certainly a good addition to a regular vacuum cleaner. And cheap to buy.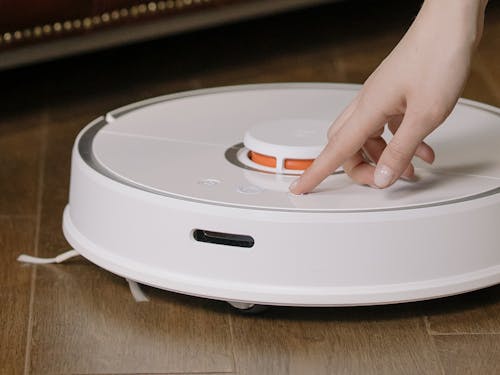 Difference between a cordless and robot vacuum cleaner
Wireless: quick to use, no cord or charging, self-operated, limited suction power, works well under sofas and in corners, can also clean stairs, only 20% meets the standard.
Robot: the majority meets the requirements, good suction power, limited collection bin, much difference in control program, does everything itself, cannot be deployed quickly in the event of an accident, is more difficult to get into corners and over stairs, loads itself and keeps track of which part is sucked, in other words, goes through the house independently in a structured way.
Finally; if you want to know more about a particular robot vacuum cleaner, or a traditional vacuum cleaner, it is advisable to look at websites such as Bol.com or Coolblue.nl. These websites are also recommended to order a vacuum cleaner. This is based on the positive speed of delivery, reliability and online sales prices.